Video Marketing Importance
61% of the businesses use video as an effective marketing tool. Therefore, the importance can  be calculated from this statistics very clearly. However still, there are companies which are left to except this change of marketing. It is a source of transfer of information in a more explained manner than the text.
Video marketing has emerged as the effective marketing tool to portray yourself,company, products and services in the most appropriate way.
No matter its chances of being recalled more than the other sources, is it really an effective marketing tool to be used in business?
The answer is a complete Yes. Explainer and informative videos offer you an opportunity to portray yourself, your company, the products and services in a more detailing way to the audience.
According to a research, 74% of people who have watched the informative video have bought the product.
Improves SEO rank– Incorporating video in your content increases the time the user spent on your website. This further improves the SEO rank which helps you to get more traffic to your website. It is an effective way of grabbing the customer's attention in a customer -friendly way.
It says it all– The motive of any business is to show the world what id does and how it is different from other in order to get more attention by the users.
It is difficult to explain everything in written form. A visual attachment can allow the viewers to get a complete detail about the products, services, organization etc so that the message is conveyed in the best possible way.
Social Sharing–According to a research carried on in 2014, Electronic Arts was the highest shared video brand with a share of 2.36 million. Among social media, Facebook stands first as the mostly used social media platform for sharing videos by the people.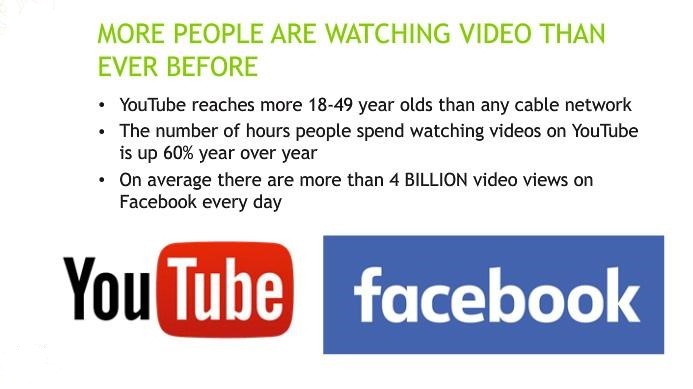 In 2014, one billion video views were shared on Facebook while it grew to eight billion in 2015. According to Mark Zuckerberg, "In five years most of Facebook will be video."
Increased customer satisfaction– "The more you see the better you understand". Videos have the power to generate emotions and a feeling of connectivity among the viewers. This builds up the trust that is the key element for progressing any business.
Even now, people hesitate to purchase products online. Describing your products through videos can help create trust among the viewers for your product which increases the chances of buying them.
Attention grabber for mobile users–Reading a long article in the mobile screen or watching a few seconds or few minutes video. What would you choose?
Reading long informative articles are difficult to on an average sized mobile screen. Even in order to save time users generally, prefer to watch than to read.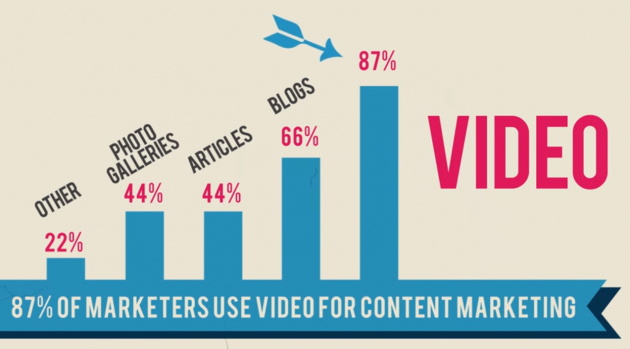 Generate interest– C100 says, "About 70% of the users watch videos online." There is no doubt that catchy contents attract people. But visuals have the capability of generating interests among the crowd.
With social media playing an effective role in marketing, brands use their help to build and share videos to generate interest.
Recall your product– A normal human being can recall 10% of that he hears, 20% of that he sees and 50% of both that he hear and see. According to this statistics, it is very much clear that videos have the power being remembered the most.
Easy to share–YouTube provides you an opportunity to easily your videos which is not easy in case of web pages. Videos ignite the marketing power to fetch the attention of the people.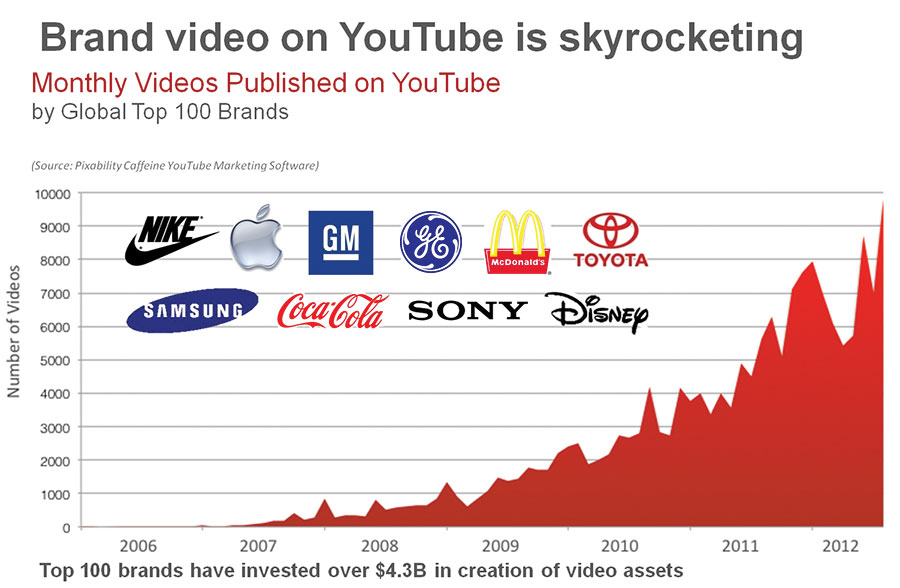 Using relevant keywords you can easily direct the crowd to watch your video which can help you in generating traffic to your website.
Sales conversion– Approximately 35% of the sales is improved through video marketing. Big brands of the internet world like Amazon are using video advertisements to describe their products in order to boost their sales.
Video Marketing Tips for Startups
For startups, the foremost thing is to get the trust of the customers. Here videos can help you to explain your products and services and introduce to the world your distinct approach of dealing in particular product/services.
Simple–A clean and straight video can be helpful in conveying the message to the audience in the correct way.
Short–Including too many things in the video can confuse the viewer. Try to make it short so that your more people visit it. The longer the video is, lesser is the chance of people watching it.
Share–Startups require a lot of marketing and exposure. This exposure is further enhanced when shared on social media platforms.92% of the people share videos. This explains the sharing power of videos as a marketing tool.
Live video streaming–This can be a golden opportunity to encourage followers towards your website. It can also be fruitful to earn trust of the audience which is very important for a startup.
Incorporating live interviews of founders, describing the products/services can be engaging. Snap chat and Periscope offers you the best platform to share these live video streaming.
Keywords–Generally people are unaware about the importance of keywords when in comes to video marketing. Just uploading videos does not meet business prospective. You need to use efficient keywords and describe your video with appropriate and catchy content in order to reach your targeted audience.
Engaging Video–Videos are no more limited to promotional advertisements. A video that is engaging and interesting is liked by all. Presenting video in a customer friendly manner can increase interests among people and generate leads for you.
https://avainfotech.com/wp-content/uploads/2016/11/vdo.jpg
349
495
admin
https://avainfotech.com/wp-content/uploads/2016/10/logo1.png
admin
2016-11-14 10:06:15
2017-03-17 06:37:29
Video Marketing Importance