INDUSTRIAL TRAINING
AVA INFOTECH
Started working on its goal to help kick start careers of students in the Development World. It has been 9 years since, and We hold the position of being one of the Leading Web Development Companies in India.
We initiate students into working experience with Big brands and companies of their dreams .People learning with us get the opportunity of diving into our up-to-date IT Services and Solutions, and get the chance to learn more of the Practical side of Web development, Web Designing, Software Testing, Mobile applications ,and SEO(Search Engine Optimization) within 6month/weeks time, Course options are created according to learners' time availability and ease.
A rich domain in expertise and an ongoing success rate for 9 years (and counting) makes us one of the best Industrial training institutes. Like hundreds of students in the last years that we have helped reach their goals and successful careers, If you want a training opportunity that leads you straight to your dream job then join us today and make it happen!
Why we started the Industrial training program
The gap between theoretical study and the practical aspect is not easy to cross. Industrial training is necessary to bring out the field-work skills in students. We started Industrial training program in Chandigarh five years ago. Our unique way of dealing with practical aspect of learning has made us popular with the student body very fast. Our students find it very easy to get successful spots in the same zone as people working in a corporate job area.
If you dream of a true professional and practical career, Join our training program and get access to Live projects with worldwide learning choices and live servers like Hostmonster, Godaddy, bLuehost, Speed Host (Shared Hosting , VPS, Dedicated servers in Linux and Windows server). Get a live experience with our domain, FTP and database details provided for each of our student. All these attributes will make you stand out in a crowd of development learners.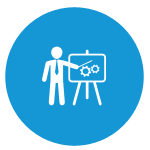 Live project training
Assess your theoretical knowledge in live project training that teaches you how to apply your learning into a real-life-model projects, to learn to adjust your actions according to the situation and manage to excel in the corporate world. Trainees get to work on PHP, .Net, Android and JAVA projects and get complete access to their project work at https://indistrialtrainingatrv.com/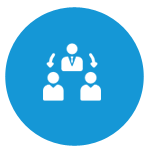 Get a chance to work with us
We offer in-house placement options for students who have the necessary job performance and are ready to be creative and productive in delivering to the best of their abilities. We offer training opyions in PHP, JAVA, Android, Online marketing and SEO/SMO/PCC. With a huge success rate, More than half of our trainees get a dream job with famous brands and find in-house placements in our organization.
Unique projects and domains
To help students train with a unique learning curve, we offer separate domain for each student and full access to live server, enabling long distance convenience to trainees. We use separate hosting and provide Live projects as well. Student domain will be like https://www.studentname.industrialtrainingatrv.com which offers a productive and efficient training experience at affordable price.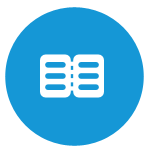 Our up to date training syllabus
To ensure only the best and latest content for our trainees, we design every module keeping in mind the current IT trend and structural level. From the basics to the more advance topics, all aspects are covered and practically applied n field training projects.
People skills
A successful career is not just about the technical aspect, it also encompasses your personal facets. We train our students to learn how to communicate in the right context and add brownie points to important interviews. We provide training on what the corporate world wants to see in you and How recruits are hired.
Get all the Do's and Don'ts of the Professional IT world by enrolling with us!
Find out placement related material and all the updates by following us on Facebook or Google
Or Contact us directly.
Why AVAINFOTECH. is the best fit for you:
1. Stipend for trainees: Trainees with good performances will get paid along with a job.
2. Talent discount: If you pass the requirements based on a scholarship test, you may get the opportunity to train free of cost or with a discount.
3. Interview training and PD class prep: In interview sessions, you learn how to overcome the hard points and channel the best of your technical and personal learning into the interview. PD classes prepare students for standing out in the competitive corporate world.
4. Get help round the clock: Get help from our experts and send your queries even after you complete the training program.
5. Get maximum benefit for your abilities: We offer 100 % job assurance to trainees with good capabilities and references to other pioneers and developers in the industry.
6. Free Ebook and course material: Get access to your tutorials from long distance .read and learn the concepts in detail with our free ebook.
7. The right guidance: With our team of experts and years o experience in the industry, you get unique training and he right guidance for your career.
8. Professional mindset: Students get the professional environment of the industry and the mindset of working in a real life company.
9. live project training: We help students to apply their knowledge in live projects and be proficient in the skills of improvisation and management.
10. Certificate of achievement: After completing 6 month training course , students are provide with certificate in their chosen discipline.