Digital Marketing Strategies To Generate Leads
In order to flourish any business successfully, marketing is one of the prime factors behind it. With internet dominating the world, the marketing methods have changed too.
Business owners are largely focusing on promoting their products and services through electronic media, which is known as digital marketing. Since the digital arena is prospering at a fast pace, marketers are facing challenges and new opportunities within this digital age.
Digital or internet marketing utilizes various weapons like SEO, content marketing, pay per click, social media marketing, social media optimization, online reputation management etc, to promote brands in such a way that improves their online presence and connect them with their targeted customers.
Along with the opportunities for marketers, internet marketing gives the customers an edge to know who is viewing what for how much time. This proofs to be a great help to business owners to keep into account whether the strategy is working well for them or not.
Since your brand is on a global platform, it acts as a bonus for customers to know what the world says about that particular brand by sitting in your comfort zone.
Digital marketing has emerged out to be a great advantage over the traditional method of marketing. It gives a platform to know your customer's requirement in a better way and adapt to such changes accordingly.
Marketers can easily observe what is being seen and for how long. An advantage to receive feedback from your customers and to improve upon them gives business owners a great help to retain their customers.
In order to know your customer better than others, you need to be in constant communication with your clients and leads. An integrated online marketing strategy gives you this privilege.
Following are some of the digital marketing strategies which if kept in mind is sure to give long term of success:
Set goals – Be clear with your objectives. Whether you want to evolve locally or internationally, on which product/service do you want to focus on, want to be apart or ahead of others etc. Make sure you know your mission and vision clearly to give you benefits for a long term.
Go Social – It is a known fact how social media is mastering the world. With 1590 million active users, facebook undoubtedly stands supreme than all other social media networks covering 18% share. There are other means as well after facebook like Whatsapp, twitter, LinkedIn, Instagram etc.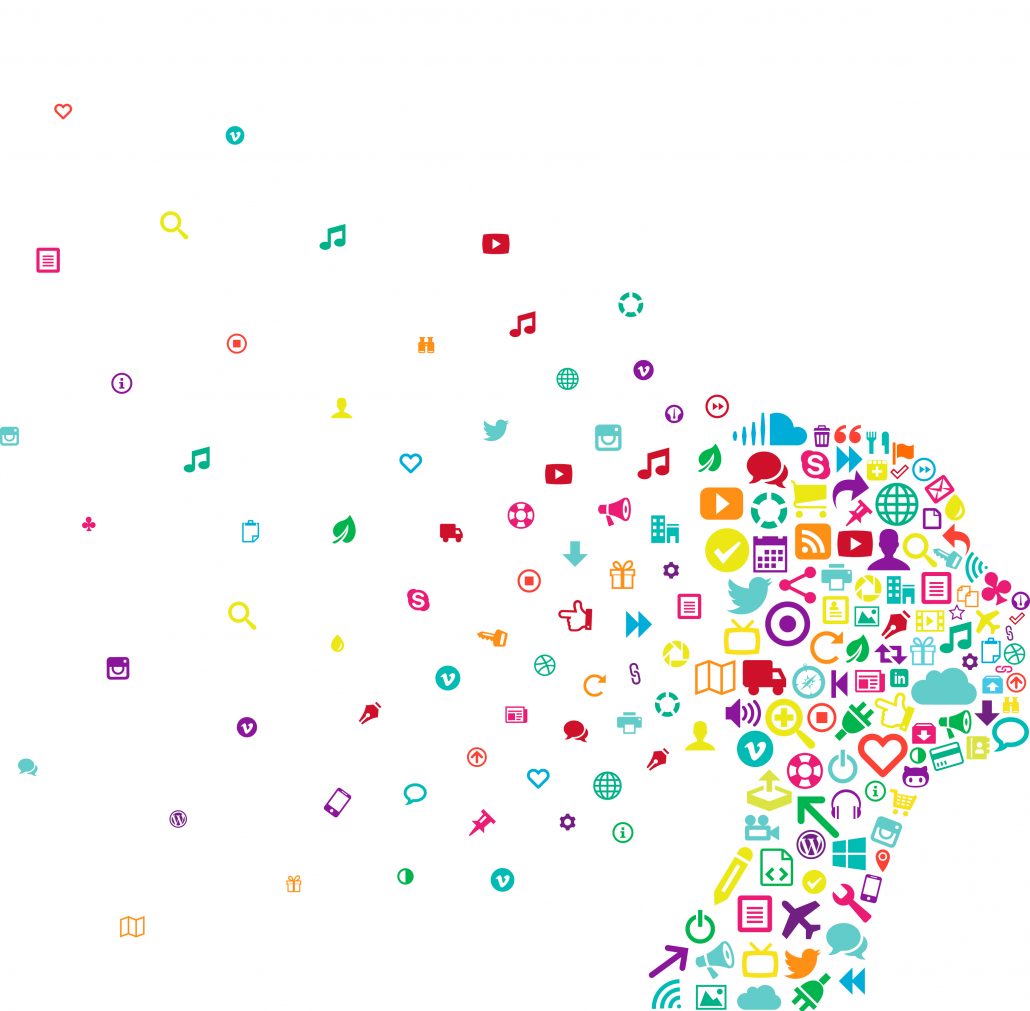 Social media marketing is one of the widely used methods used by the brands in order to promote or launch their products and services. This strategy can be named as one of the cost effective method used in digital marketing.
Leads to new clients, interacting with previous customers, getting feedback on products and services are all the benefits of growing socially, growing globally.
Funnel Marketing – It is that strategy which involves the entire journey of converting your visitor into a customer. Hundreds of visitor may visit your website but just a few get converted into a customer. The procedure for funnel marketing goes below:
Develop a plan: Make a plan that is full proof. Take into account all the details necessary for successful execution of the plan.
Engage users: If you start getting responses, try to make best possible use of it otherwise study the market and adapt to changes.
Nurture: Connect with those from where you have received the response. Talk to them, show them your work. Understand their requirement and move forward in the same way.
Get leads into your funnel: Make sure you fulfill all the requirement so that there are no chances of your lead stepping back. Once the visitor has fallen into your funnel, you can say you have successfully converted your lead into your customer.
Call to action – A text or an image that compels the visitor to take action to contact you or request you for a quote is said to be the  call to action. This is known to be a key element of any web page.
Using this, the user can sign up for your new letter or find other ways to connect with you by filling their contact details. This call to action should be used at proper place with proper content to grab visitor's attention and drop him down into your funnel.
Get Traffic – In order to increase the traffic to your website, some of the following key elements have to be taken into account:
Classy Content – Make sure to use catchy content to increase the possibility of converting the visitor into customer
Proper Keywords – Use keywords that are mostly included in the content of the website to get into more search results, and generate more traffic.
Social Media – Social media posts are helpful in interacting with previous clients and making new contacts. Constant posting of creatives, pictures, videos can keep your social media page active and engaging.
Mobile – The importance of mobiles especially smartphones are not hidden from anybody. Responsive websites and mobile apps can be an asset to help you in promoting your brand. Mobile can be said as the supreme elements of electronic marketing.
2016-2017 latest trends dominating Digital Marketing.
Videos–They have continued to amaze the crowd with its catchy impact. From entertaining  to educational videos, a lot of information is transferred to the public through the same.

Using interactive and informative videos can generate a desired amount of traffic.
Voice Search— The source of using voice search to hunt for the required results has become a popular trend among the mass. People are using a variety of words to express themselves to get their wanted result. This forces you to use those words in your keywords to boost your ranking.
Snapchat— You cannot ignore snap chat in 2016 to hook up your businesses. It has elevated the level of social media marketing to all altogether different level. Snapchat is an app which allows you to send photos or small videos which are viewable for only a short period of time.
It has encouraged businesses to advertise their products in an informal way as desired by the people. This app allows you to show your professionalism through your products in an unprofessional way.
Periscope–Twitter has acquired the video streaming app called periscope which allows you to share live stream videos through your mobiles.

It offers you an opportunity to market your products, has a live Q&A(question-answer)session with your clients.Since it is acquired by Twitter, it will continue to attain followers and celebrity popularity.
Wearable Technology— 2016 is sure to take the wearable technology into the center of attraction. Wearable devices are worn in order to watch movements of workers and employees and improve the productivity of the company.
According to Chris Brauer,Director of Innovation at Goldsmiths, University of London, Wearable technology can help make the workforce visible in that,however, the devices must be paired with a powerful back-end system combined with the cloud, big data, and analytics."
https://avainfotech.com/wp-content/uploads/2016/09/ex.jpg
349
495
admin
https://avainfotech.com/wp-content/uploads/2016/10/logo1.png
admin
2016-09-29 12:52:52
2017-03-17 06:43:11
Digital Marketing Strategies To Generate Leads